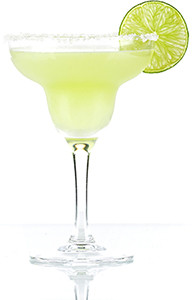 At Margarita Masters we believe it is pointless to rent a state of the art frozen drink machine if we don't also have the very best in drink mixes available.  All of our frozen drink mixes are made with only the finest and purest natural ingredients.  Our margarita mix is second to none and has been voted Best Margarita on numerous occasions.  When it comes to flavors, we have the largest selection of mixes available.  Any mix can be served with or without alcohol.
So, if you are planning an adult fiesta or a kids' birthday party, we have the perfect solution for you.  Our machines can serve as your personal barista with our delicious frozen cappuccino mix.  The possibilities are endless.  If you're having a party, we can add the frozen flair!
If you are interested in buying any of our mixes in bulk rates, please contact us.  We ship anywhere in the United States.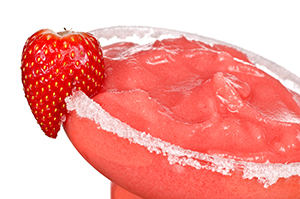 The Bar Mixes:
(Award Winner) Margarita Gold (Top Seller)
Mango Margarita
Orange Mango Margarita
Strawberry Margarita
Blue Hawaiian
Rum Runner
Hurricanes
Premium Pina Colada
Strawberry Daiquiri
Peach Bellini
Mai Tai
Sangria
Fuzzy Navel
Lynchburg Lemonade
Mimosa
Mudslide
Sex on the Beach
Frozen Delights:
Banana
Black Cherry
Blue Coconut
Blue Raspberry
Cherry
Cherry Cola
Cherry Limeade
Cherry Snow
Cola
Fruit Punch
Grape
Lemon Lime
Lemonade
Orange
Orange Dreamsicle
Pineapple
Pineapple Banana
Pink Lemonade
Raspberry
Raspberry Lemonade
Sour Apple
Strawberry
Strawberry Banana
Strawberries and Creme
Strawberry Kiwi
Tropical Blue Punch
Watermelon
Wild Berry
Cappuccino
French Vanilla Cappuccino
Mocha Swirl Cappuccino and Many More!