Margarita Party Supplies & Machine Rental Dallas – Fort Worth TX DFW areas
Margarita Masters has been serving the Dallas – Fort Worth, Texas metroplex with the very best in margarita machine rentals and quality mix since 1984. We are the oldest and largest frozen drink machine rental company in the state of Texas. Margarita Masters specializes in only one area of party supplies rental. We are focused on serving you with state of the art margarita machines and a frozen drink mix beyond compare made only with the highest quality ingredients.
Free Delivery, Set-up and Pick up to most areas in DFW!
More Than Just Margaritas
If you are looking for a unique party supply for a children's birthday party, church function, fundraiser or any other occasion check out the extensive list of delectable delights we offer for non-alcoholic frozen drinks. Any of our frozen drink mixes can be served with or without alcohol.
No Deposit Required on Our Rentals!
Free Delivery, Set-up and Pick up to most areas in DFW! Your Mix Frozen In 10-15 Minutes! Margarita Machine Rental in Dallas / Fort Worth TX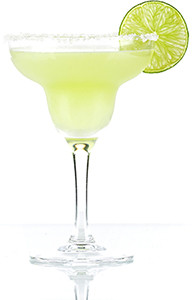 We have several brands of margarita machines available that we will personalize to your individual party needs. All of our equipment is the very best available in the industry. Since renting a margarita machine is not a "one size fits all" experience, we look forward to the opportunity to discuss your party needs in detail on the phone or via email. Margarita Masters realizes how much effort and preparation goes into organizing and planning a successful party. When you call "The Masters" you may rest assured that one item on your party supplies list is effortlessly taken care of. Just pick up the phone and call us. It really is that easy! You will be serving the very best frozen drinks from the fastest freezing margarita machines available!